01.08.2023
Bad Zwischenahn
We are very pleased to welcome our new young talents to their internship or apprenticeship start 2023 at HÜPPE.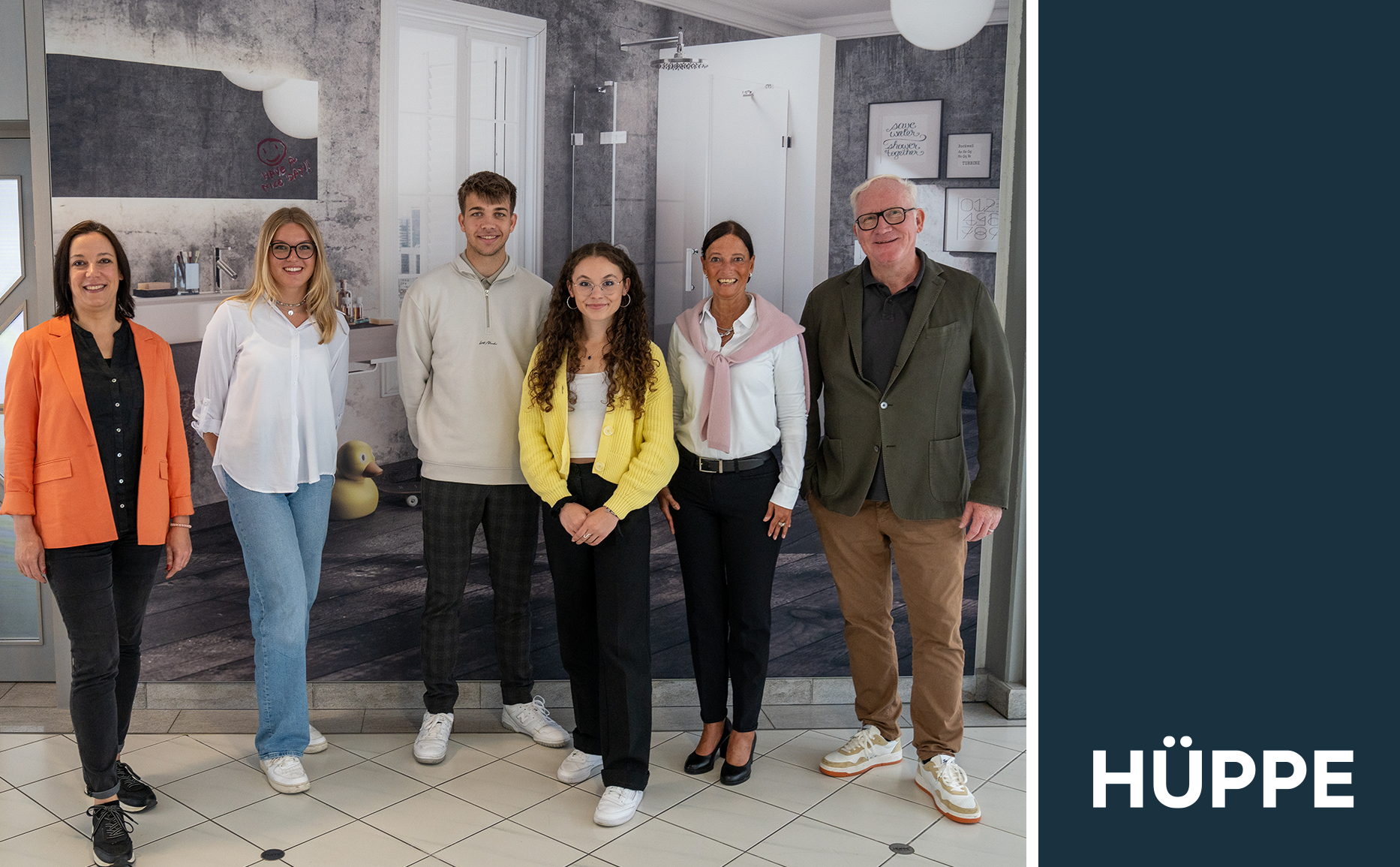 Mirko Bruns, Sjenna Parduhn and Melissa Schülke have been enriching the HÜPPE team since 01 August 2023 and are completing their professional training in the field of industrial and European business management, as a technical secondary school graduate in business or as a dual student of business administration with a focus on industrial management.
With a total of 9 trainees, working students and interns from the industry-specific areas of specialist IT, technical product management, industrial and European business management and business administration, HÜPPE continues its commitment to qualified training at the headquarter in Bad Zwischenahn and is now recognized as a multiple award-winning contact point for the professional development of young talent.
We wish our trainees a successful start and look forward to welcoming you as part of the HÜPPE team.
In the picture from left to right: Melanie Kästner (Training Coordinator), Sjenna Parduhn (Annual Trainee FOS Wirtschaft), Mirko Bruns (Trainee Industrial and European Business Management Assistant), Melissa Schülke (Dual Student Business Administration / Industrial Business Management Assistant), Sabine Schünemann (Director Human Resources), Julian Henco (CEO).