New style for the bathroom with HÜPPE EasyStyle
14.03.2018
Bad Zwischenahn
Renovation of the shower area within 48 hours? And without a lot of noise, dirt and dust? Brand manufacturer and shower area specialist HÜPPE proves that this is possible with the new HÜPPE EasyStyle wall panelling.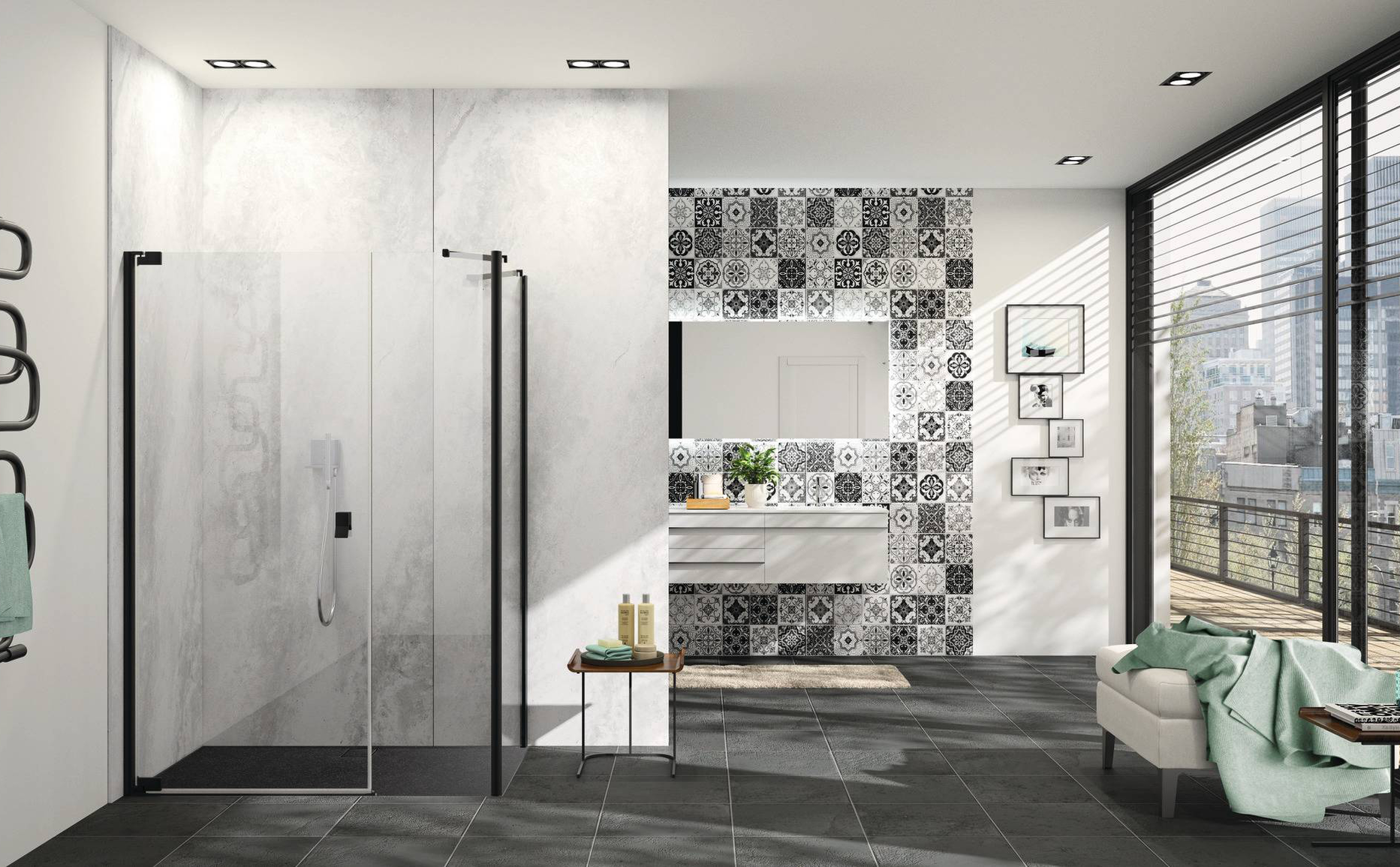 HÜPPE EasyStyle brings a Mediterranean flair to the bathroom. With their warm colours, the decors in the ITALIAN STONE collection have a homely and cosy feel. The realistic stone look gives every bathroom a Mediterranean style. Tiles with geometric patterns or a marble look are part of Spanish architecture. The BARCELONA DESIGN collection brings this flair into the bathroom and lends it a natural vibrancy.
Whether purist industrial look or warm colours and rustic wood design – the HÜPPE EasyStyle STANDARD decors also give every bathroom a unique design. Thanks to the innovative printing process, panels with customised motifs can also be produced on request.
Thanks to the special and innovative surface finish with UV lacquer, all decors feel deceptively real and dirt or limescale hardly get a chance to settle. A soft cloth is all that is needed for cleaning!