Art Deco meets HÜPPE
Upscale rooms, modern comfort and local flair. The Hotel Indigo – a statement of neo-renaissance.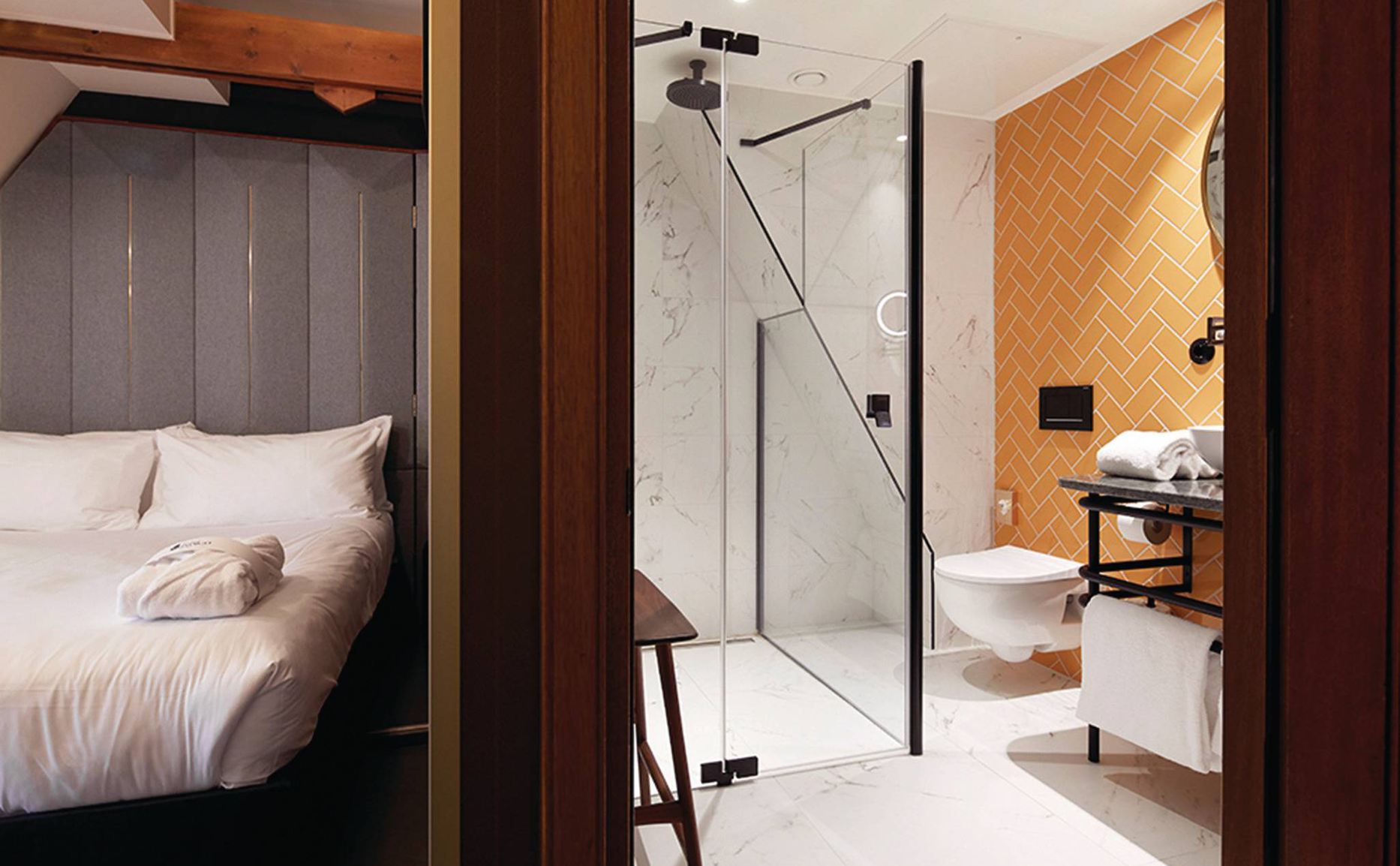 Close to the Royal Palace of Noordeinde, this architectural jewel is located in the middle of the colourful museum district. Formerly owned by the Bank of the Netherlands, it exudes luxury and comfort. All 63 rooms have been fitted with HÜPPE Black Edition shower enclosures with an anti-plaque coating. Our own special manufacturing process, which is suitable for even the most demanding customers and offers you a clear view for a lifetime.