Transform your bathroom into your favourite place
Your bathroom is more than just a place for you? Then go for your dreams and make it your favourite place. Whether it's a floor-level shower, an individual shower area or other design wishes: Whatever you have in mind, our HÜPPE experts will show you what's important, where to apply for subsidies and how even a customised design can become child's play.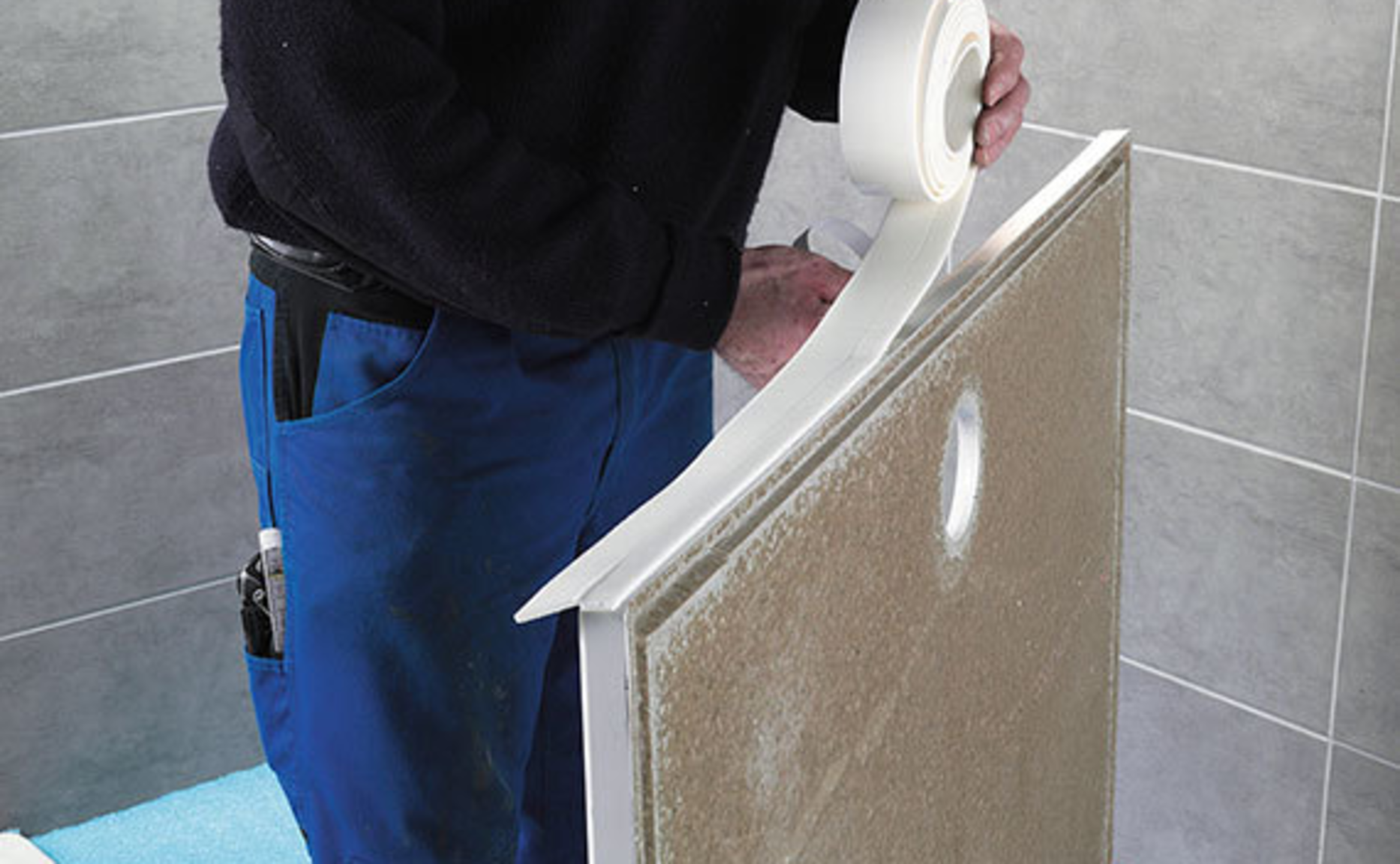 Ensure tight transitions with us
It is no coincidence that in some places the term wet room is used instead of shower. It is in the nature of things that showers get wet. It is therefore all the more important that the transitions from the shower tray to the wall are professionally sealed. At HÜPPE, we make sure that this is exactly what happens in renovations and new builds. Our HÜPPE experts know how to prevent unwanted moisture damage and how to seal in accordance with DIN 18534.
Waterproofing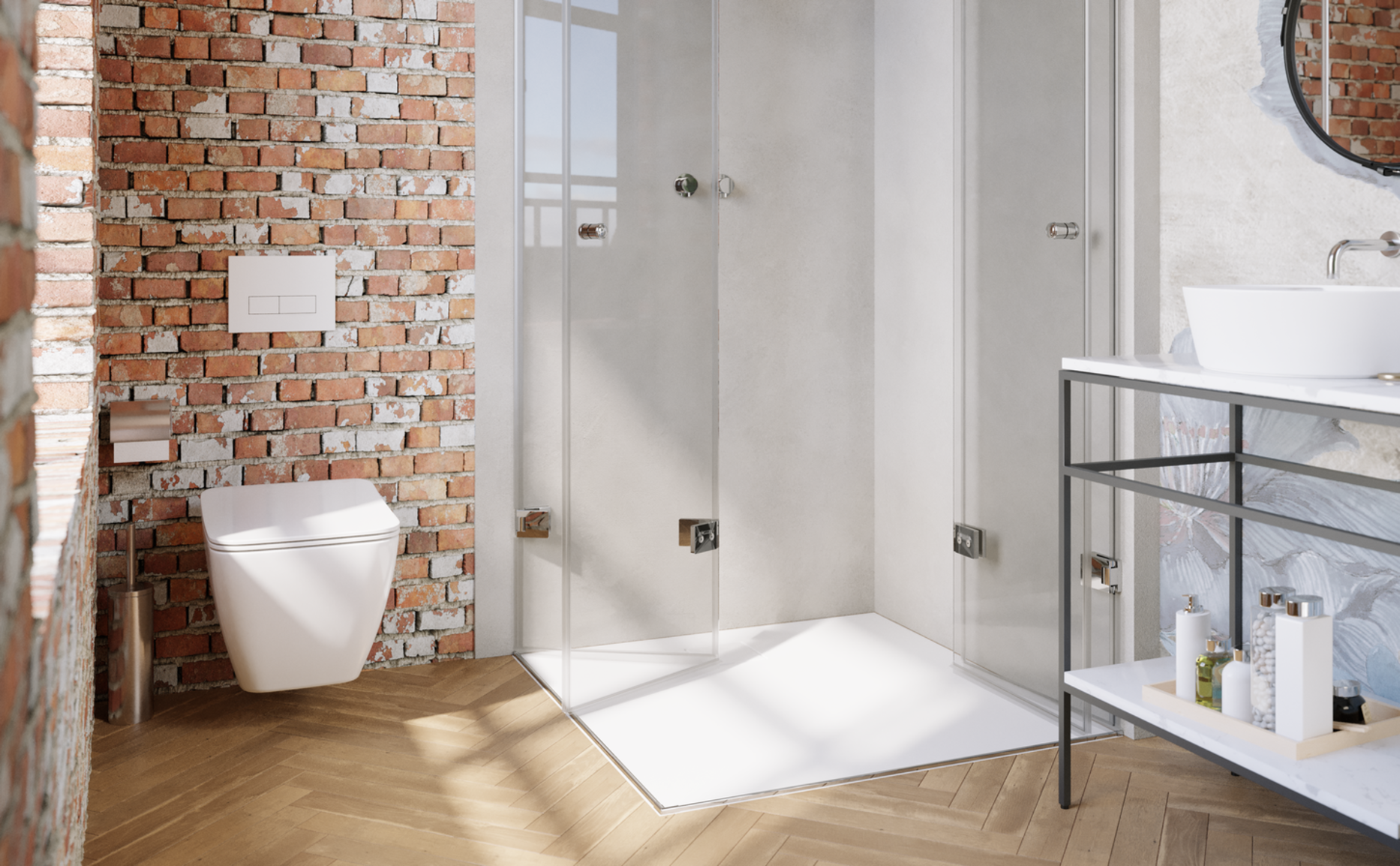 Shower comfort for tomorrow today
Freedom in the bathroom also means accessibility. Plan the future in style today: with a wide entrance to the shower, at ground level, without tripping hazards. With the flat HÜPPE EasyFlat shower tray, for example, you also meet the legal requirements for barrier-free showers. On request, you can ensure an even safer footing with an anti-slip surface.
Learn more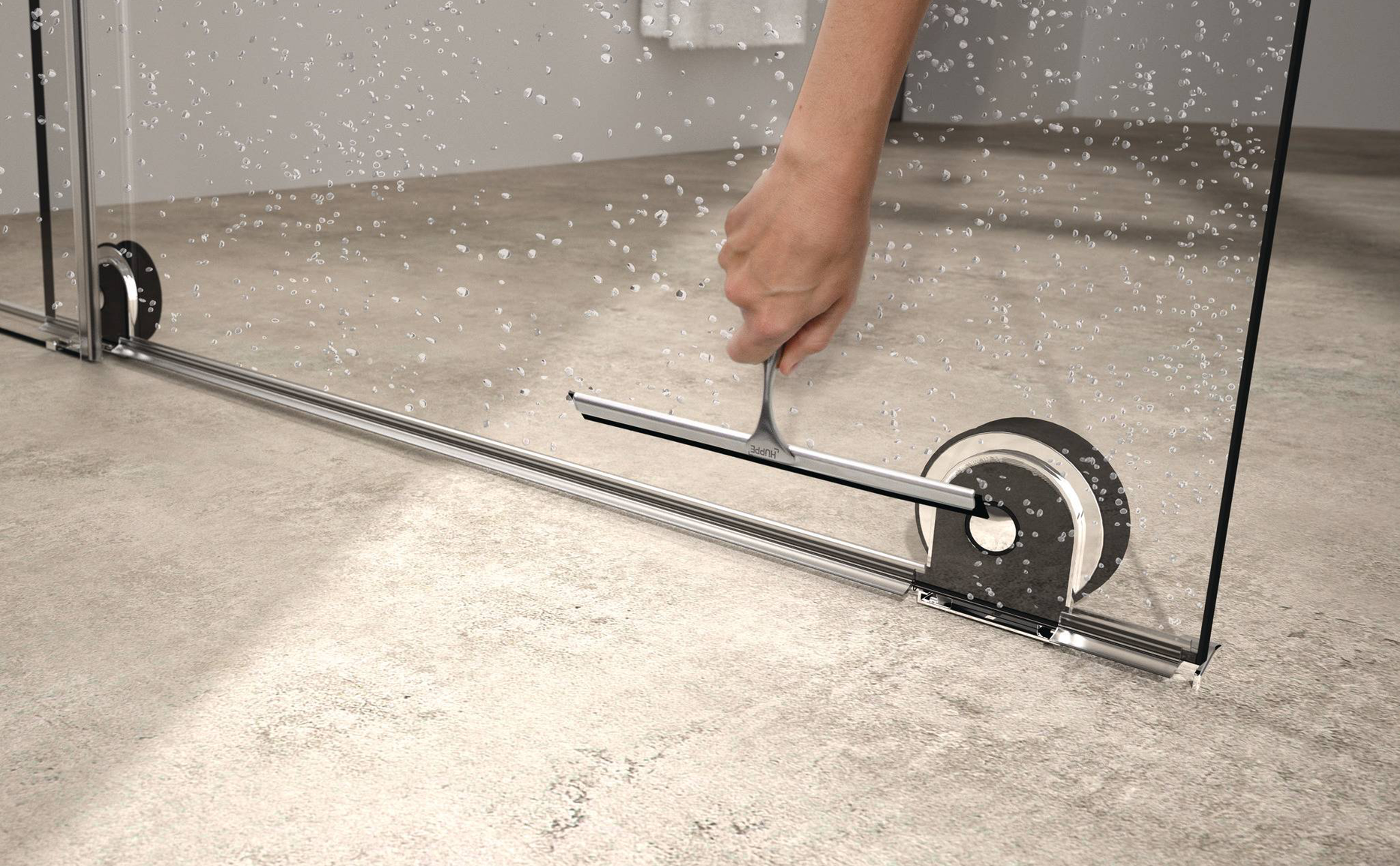 For a lasting feeling of well-being
Would you like to retain that noble feeling when showering? Find your HÜPPE shower tray looking like new every day? With gleaming fittings? Clear glass without streaks? We not only have the right care series for you, but also tips on how best to clean your HÜPPE.
Cleaning and Maintenance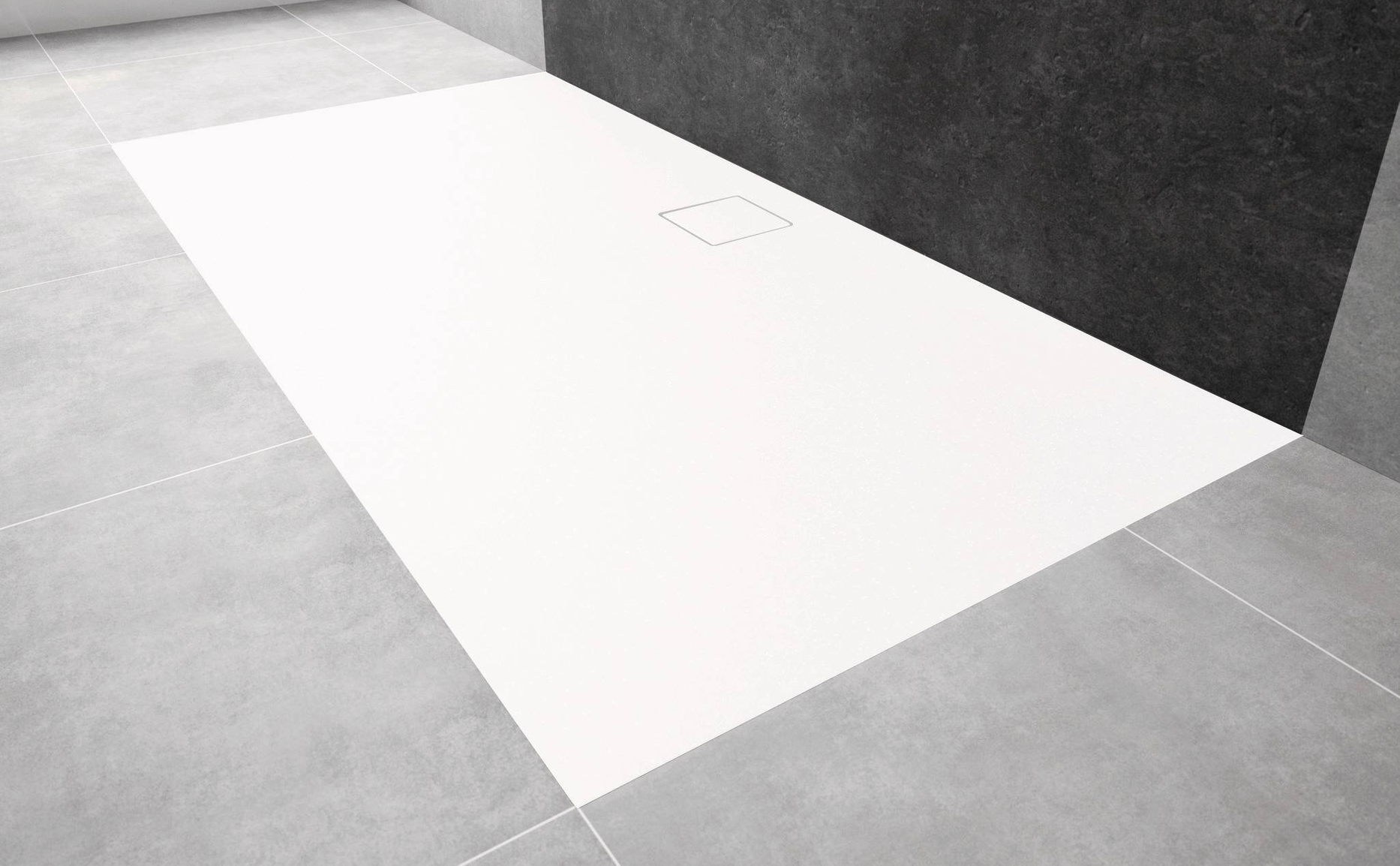 Safe ground
Our HÜPPE shower surfaces are doubly impressive: with modern design and the highest safety standards. That's why you can get all our shower trays with DIN slip resistance on request, which is also TÜV-tested. Invest in a good feeling for sure.
Learn more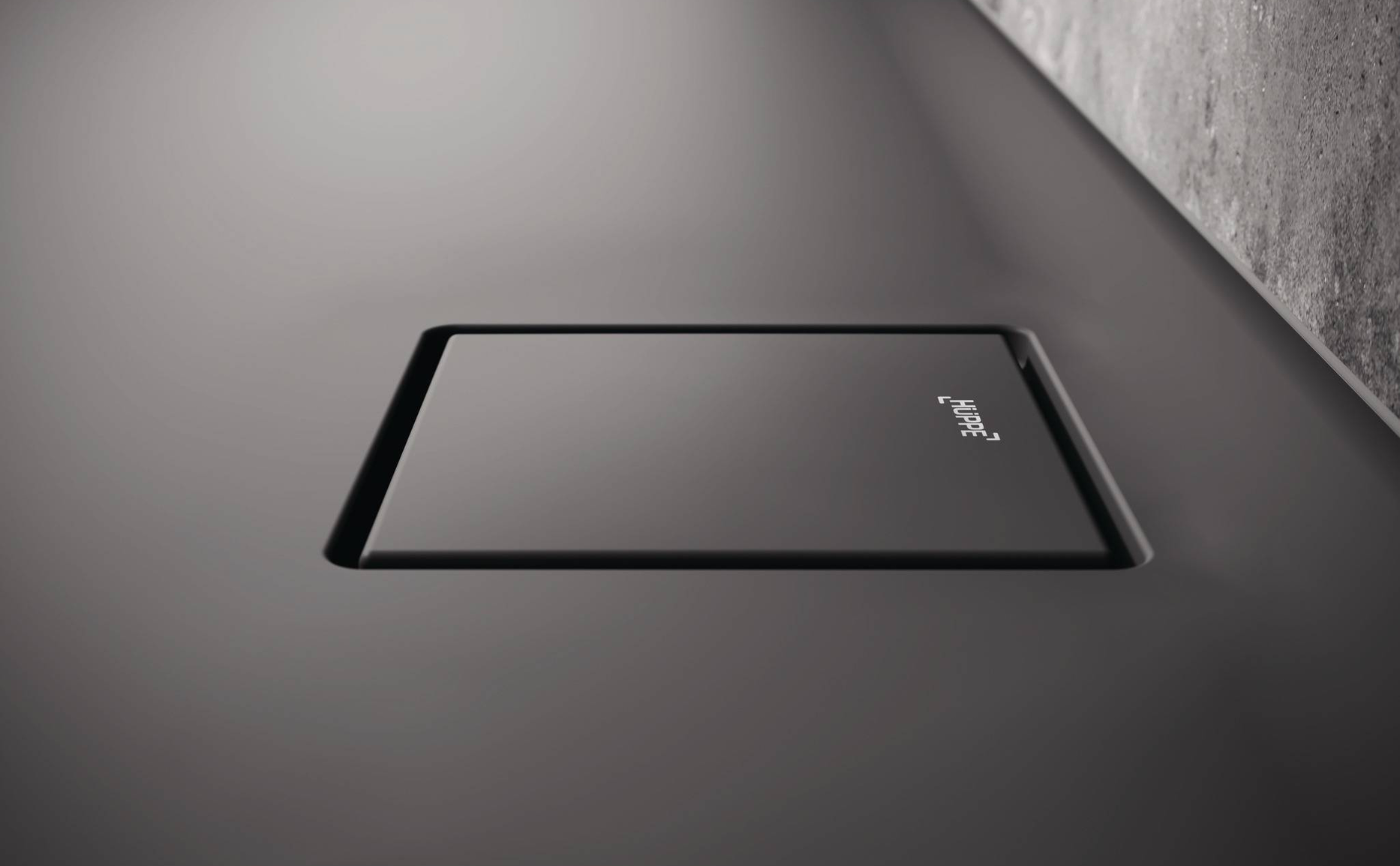 Take it easy in the shower
Wir möchten, dass Sie beim Duschen das Gefühl haben, einem sanften Regen zu lauschen – keinem lauten Prasseln. Deswegen sind HÜPPE Duschflächen aus Mineralguss besonders schallmindernd. So klingen auch Regenduschen angenehm gedämpft. Für dieses ungestörte Wohlgefühl unternehmen wir viel. Und erfüllen höchste Anforderungen. Damit sich das Ergebnis hören lassen kann.
Soundproofing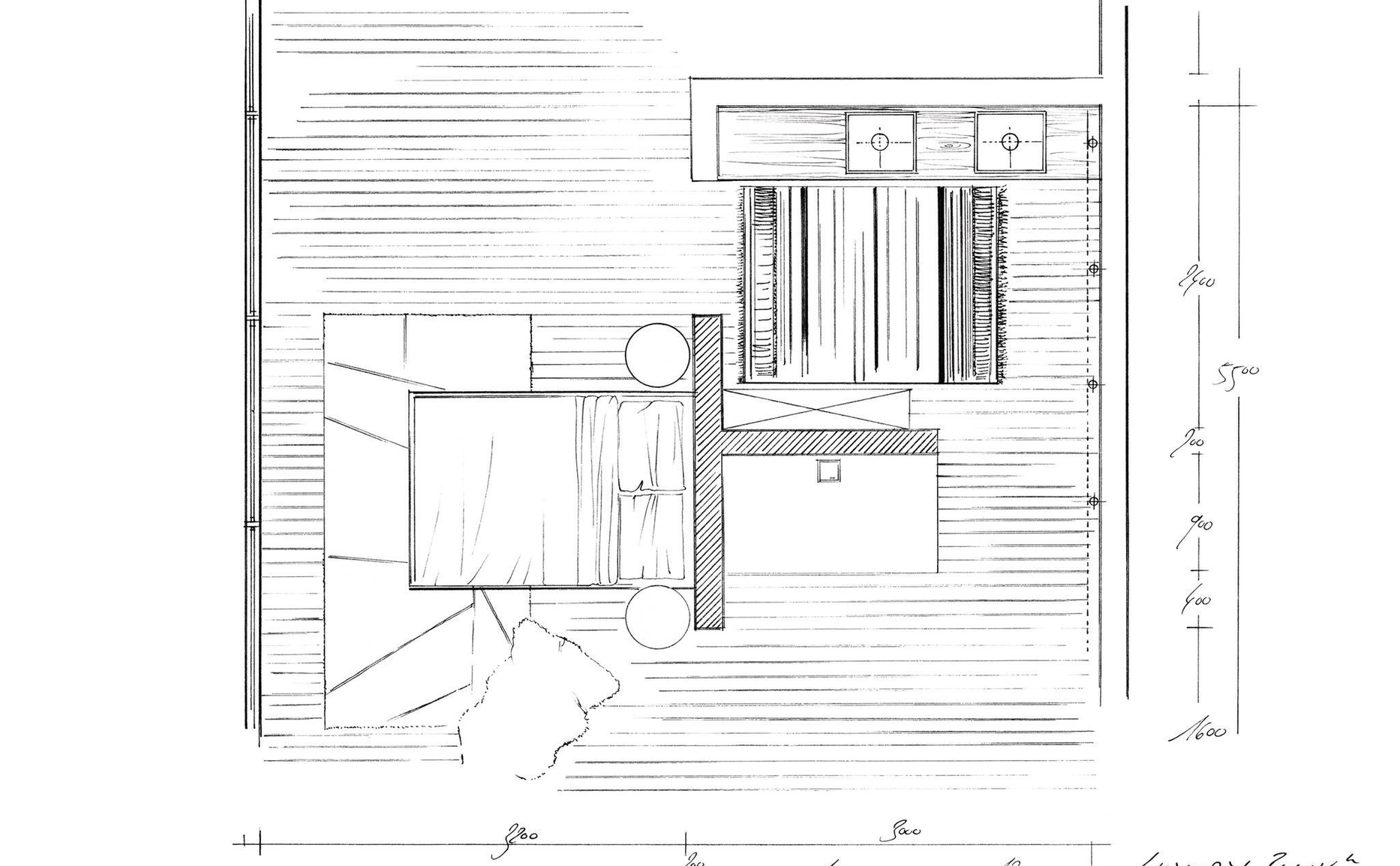 Shower renovation needs to be calculated
Dreaming big? Nevertheless, stay forward-looking and realistic when renovating your shower. Ask yourself what is actually necessary in your bathroom. Is it a matter of individual renovation measures or do you intend to build a completely new bathroom? Take your time and decide calmly what you want to change in your bathroom.
We are here for you
Do you have any questions or requests? Feel free to contact us.
 We will get back to you within 24 hours.