Ensure tight transitions with us
It is no coincidence that in some places the term wet room is used instead of shower. It is in the nature of things that showers get wet. It is therefore all the more important that the transitions from the shower tray to the wall are professionally sealed. At HÜPPE, we make sure that this is exactly what happens in renovations and new builds. Our HÜPPE experts know how to prevent unwanted moisture damage and how to seal in accordance with DIN 18534.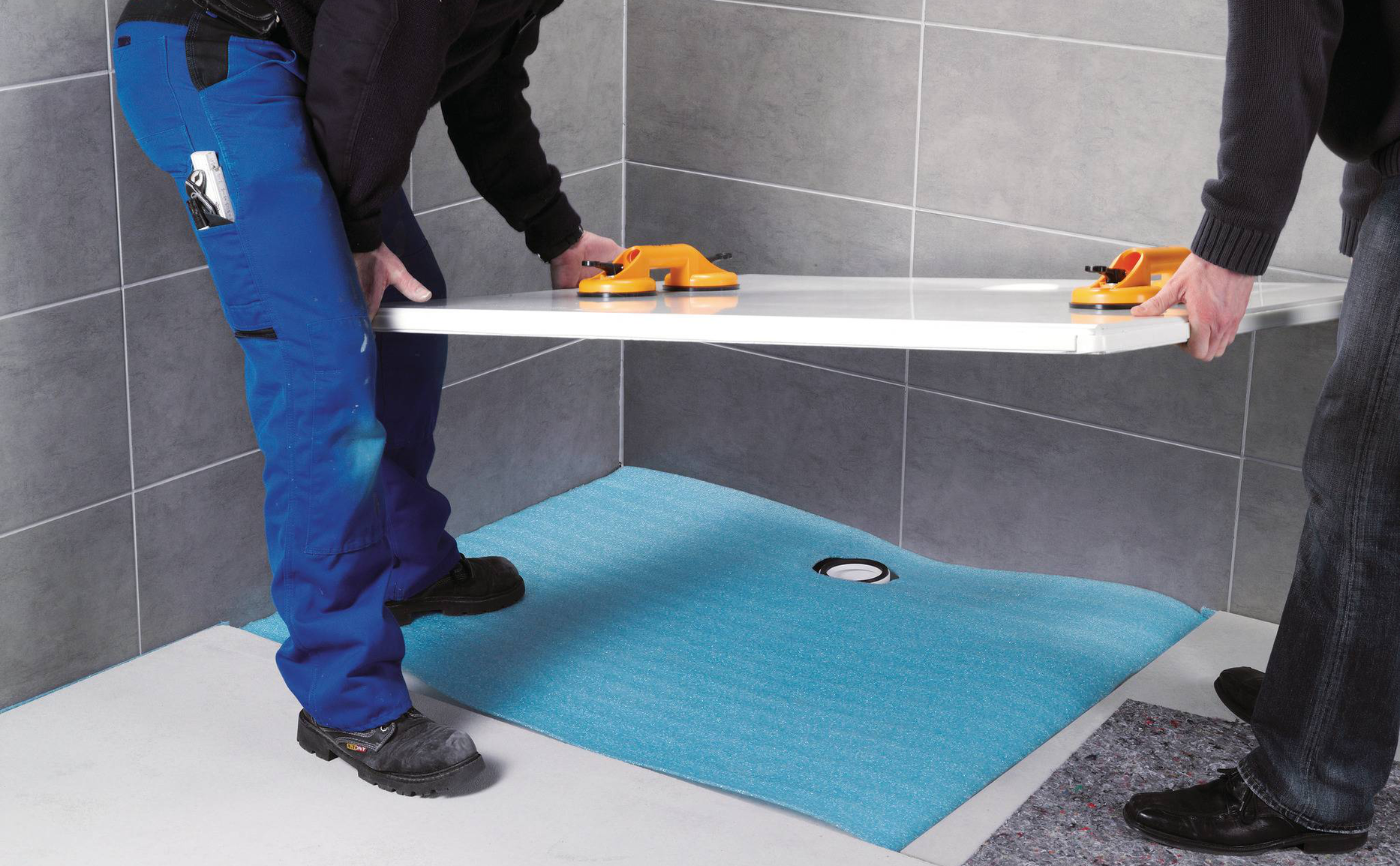 What do I have to pay attention to when sealing?
Did you know that sealant or silicone joints at the edge of the bathtub are not suitable seals against the effects of water according to DIN 18534?
A standard-compliant waterproofing of the areas behind and below the shower tray rather provides that the waterproofing adjoins the edge of the tray or continues this under and behind the shower tray.
Care must be taken to ensure that only the pipes and lines required for the use of the tub are allowed to run on the said areas. Penetrations must also be planned in such a way that the waterproofing can be connected securely.
HÜPPE offers a bathtub sealing tape that meets the corresponding requirements of the DIN 18534 standard.