Customisation a must
Sapphire House Antwerp reflects the luxurious lifestyle and history of Antwerp, which is characterised by the flourishing trade in precious stones.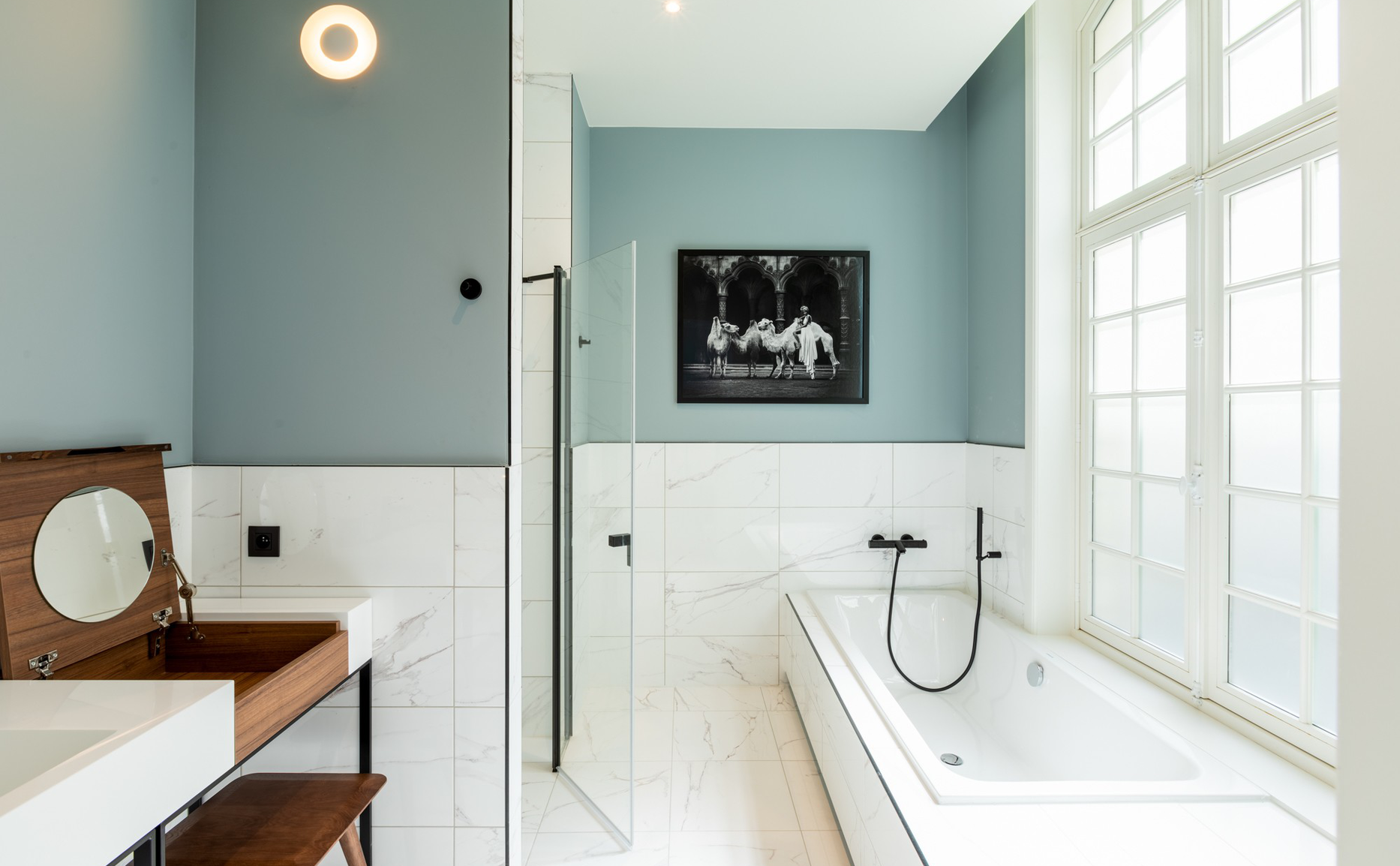 The design of the boutique hotel retains the architectural charm of the 16th century, but at the same time serves all the demands of a modern 5-star hotel. This is also evident in the 129 rooms, which HÜPPE fitted with customised side panels and doors from the Design pure series in the BlackEdition. Precision and customisation were a must for our team here, because standard dimensions are not an option in such a jewel of a building.