Age- and restriction-appropriate shower areas
We attach great importance to durability in our HÜPPE showers. Because we want our products to still be timeless tomorrow. This is reflected in the elegant design, the high-quality materials and the perfect workmanship. Build the bridge to tomorrow today: integrate a touch of luxury with a barrier-free shower and the secure feeling of being able to retain your freedom even in old age.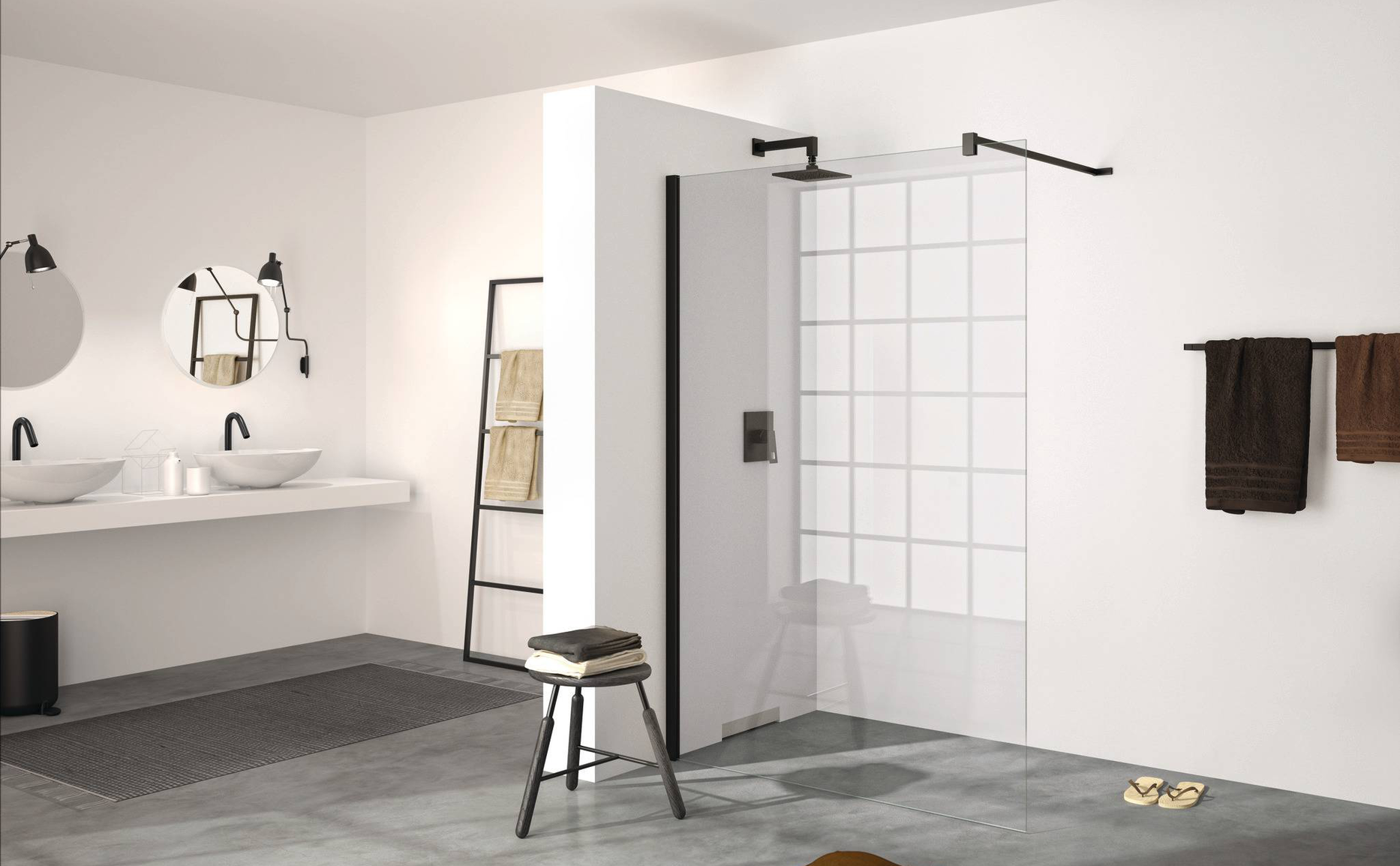 Does floor-level automatically mean barrier-free?
Floor-level does not always mean barrier-free. Only a maximum height difference of two centimetres or the absence of any edges on the floor makes your shower barrier-free and therefore wheelchair accessible. You can meet the minimum legislative standard for "barrier-free usable" bathrooms according to DIN 18040-2 with our HÜPPE EasyFlat, for example. Its anti-slip surface also ensures a particularly secure footing.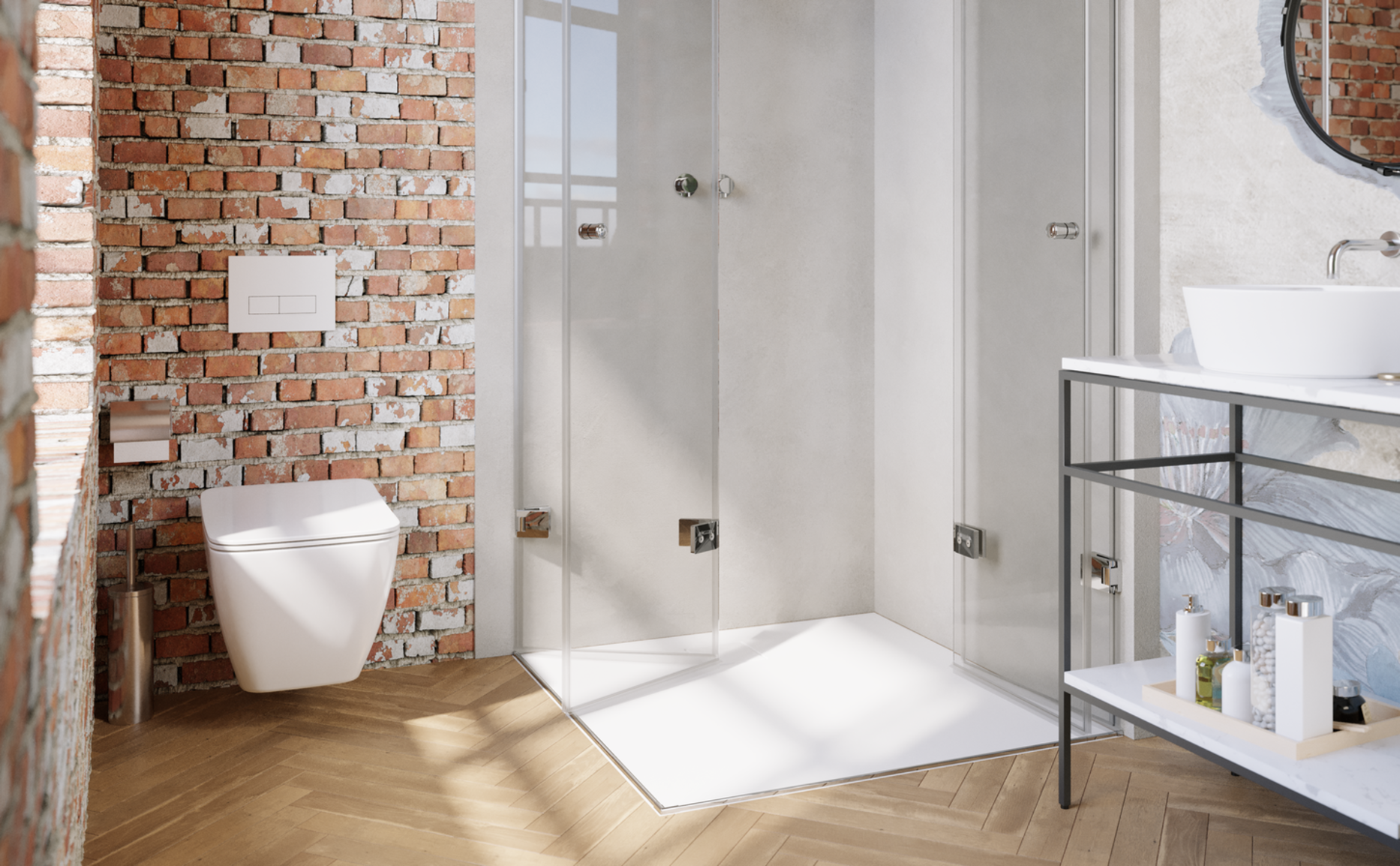 Shower comfort for tomorrow today
Freedom in the bathroom also means accessibility. Plan the future in style today: with a wide entrance to the shower, at ground level, without tripping hazards. With the flat HÜPPE EasyFlat shower tray, for example, you also meet the legal requirements for barrier-free showers. On request, you can ensure an even safer footing with an anti-slip surface.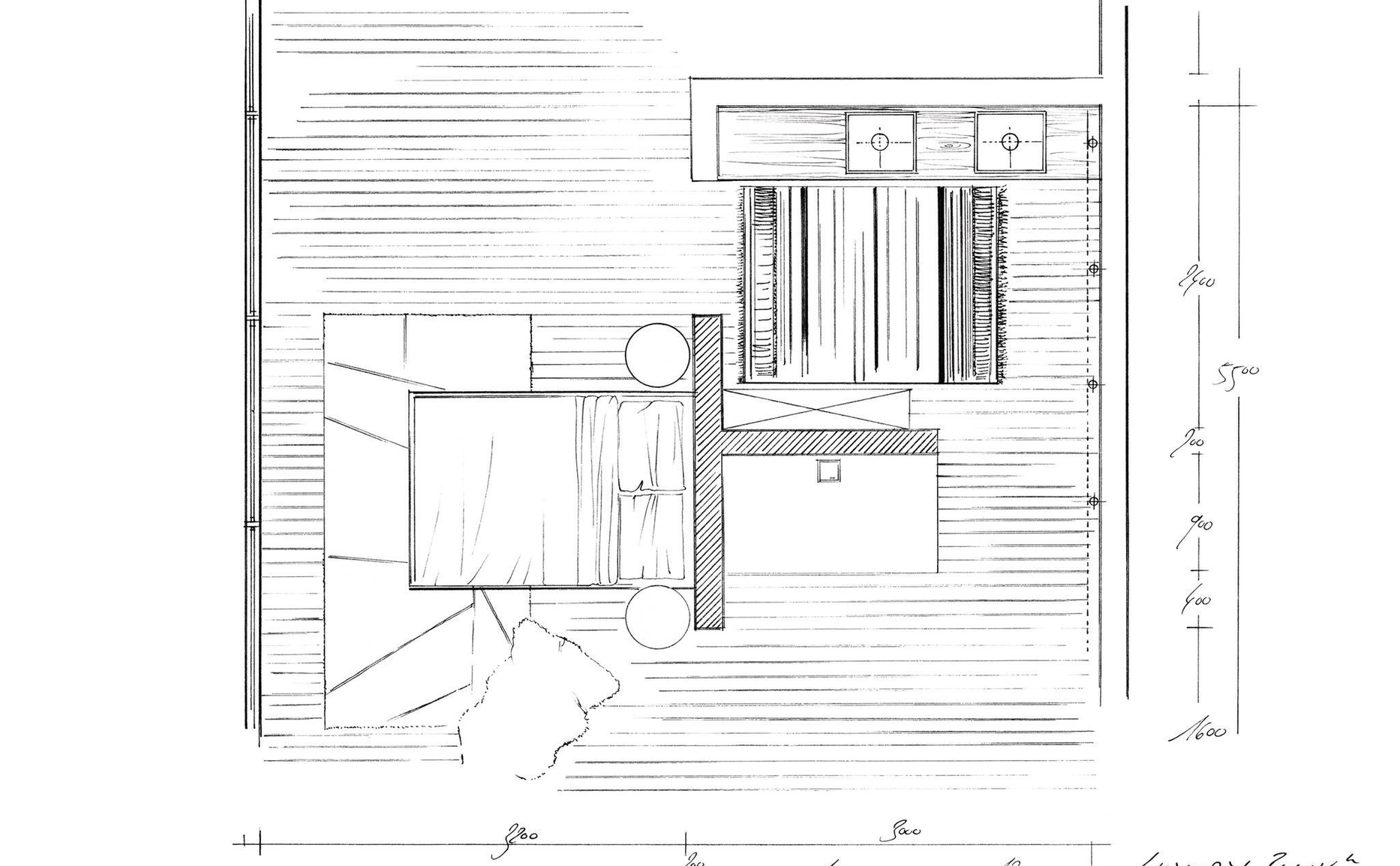 For an all-round barrier-free shower
Plan your shower at ground level and without components such as pipes or radiators in the way. Prevent injuries by installing single-lever taps with the levers pointing downwards. Make sure that the walls in the bathroom are strong enough for folding support handles and a folding shower seat. Our tip: Plan even room lighting for your shower, ideally with wall lamps on both sides of the mirror.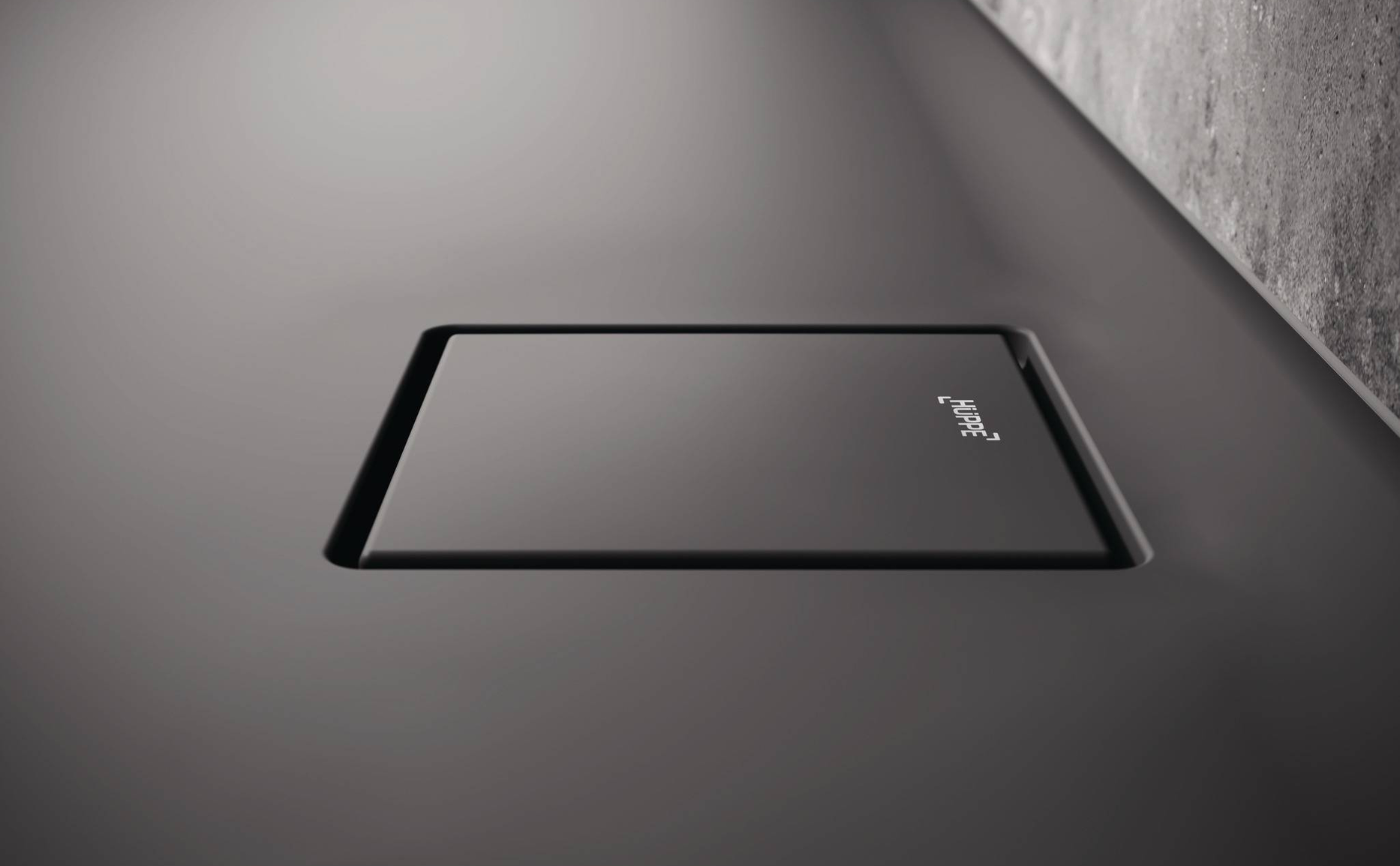 Take it easy in the shower
We want you to feel like you're listening to a gentle rain when you shower – not a loud patter. That's why HÜPPE shower surfaces made of mineral cast are particularly sound-reducing. So even rain showers sound pleasantly muffled. We go to great lengths to ensure this undisturbed feeling of well-being. And we meet the highest requirements. So that the result can be heard.
Learn more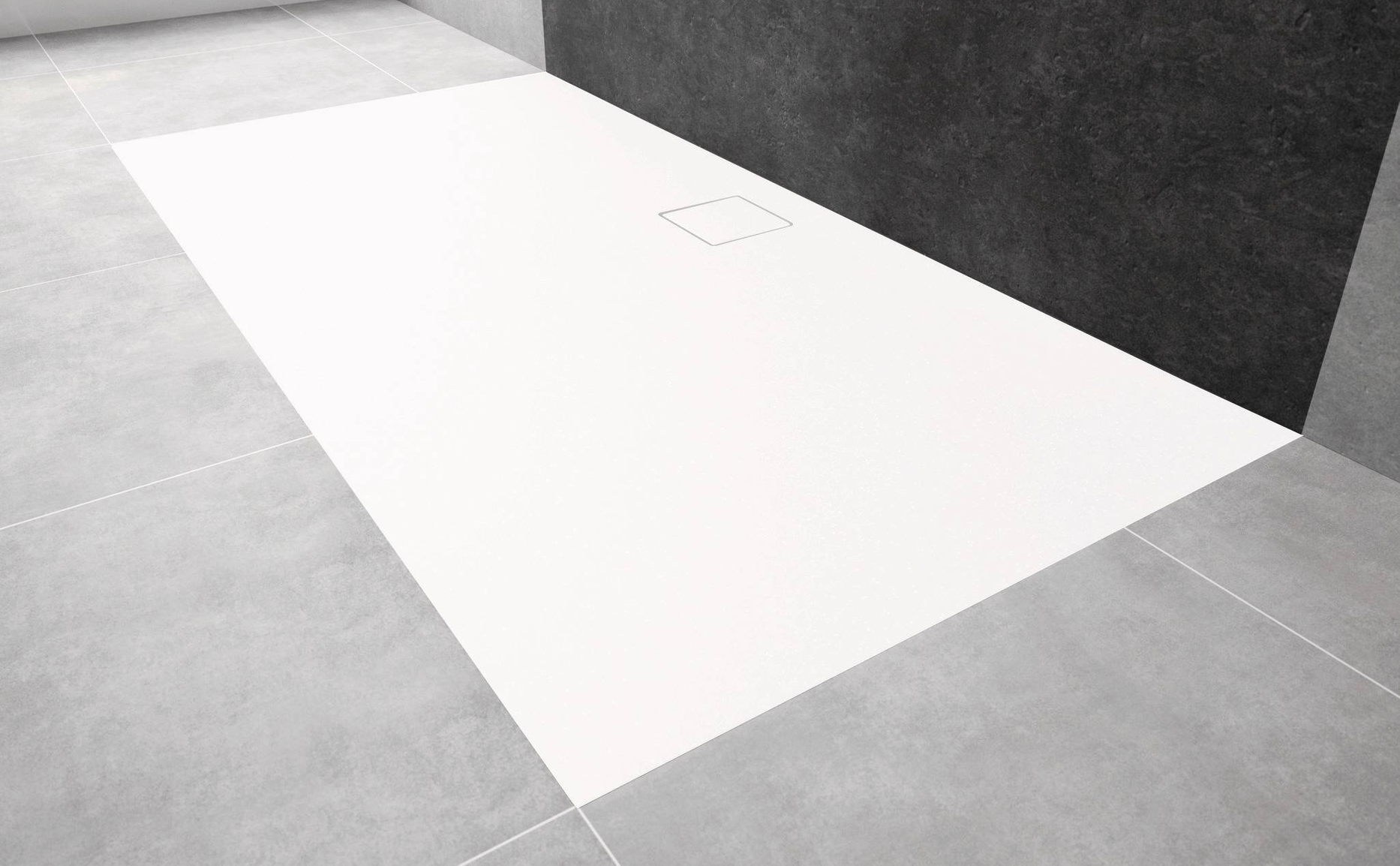 Safe ground
Our HÜPPE shower surfaces are doubly impressive: with modern design and the highest safety standards. That's why you can get all our shower trays with DIN slip resistance on request, which is also TÜV-tested. Invest in a good feeling for sure.
Learn more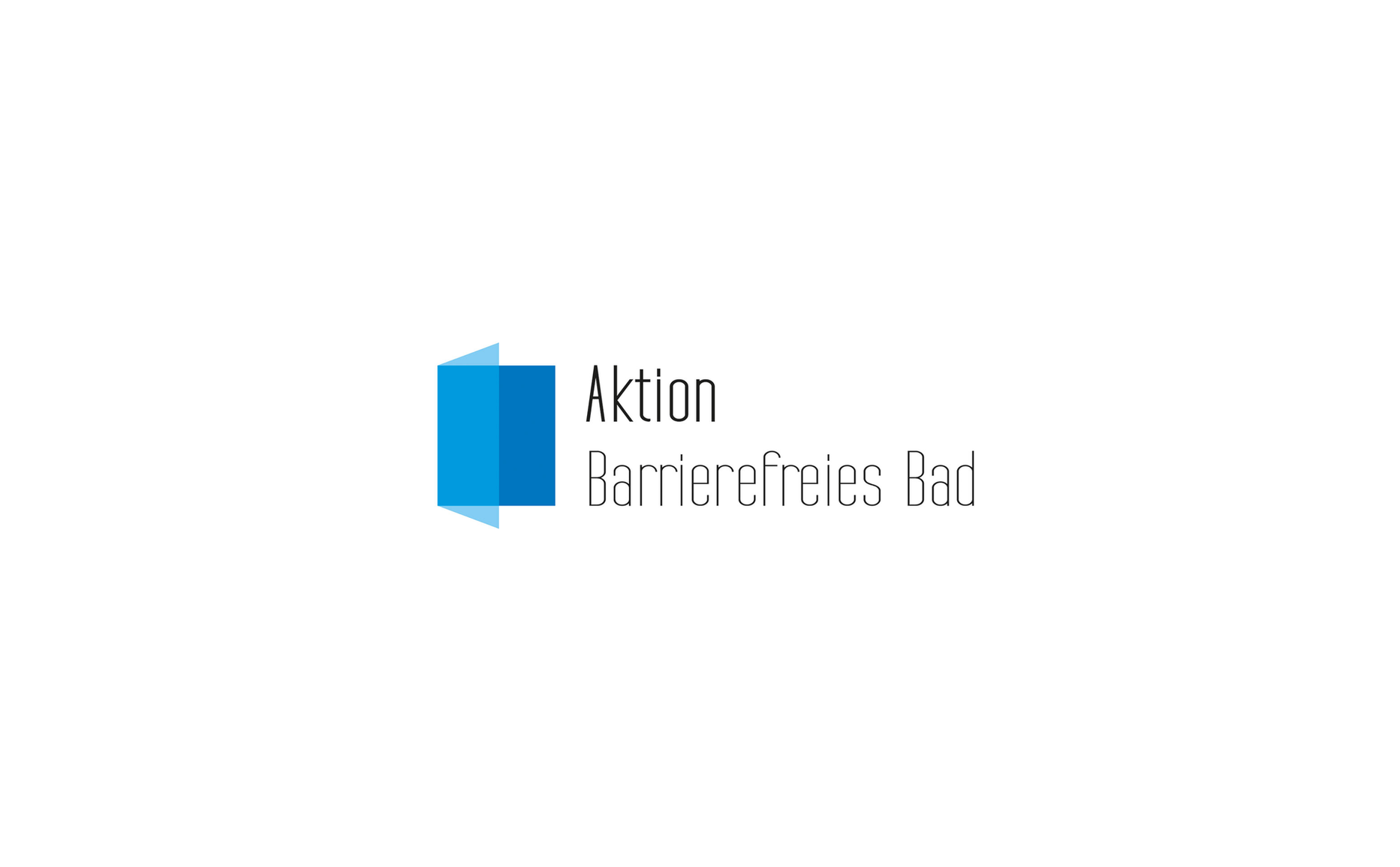 Benefit from subsidies
Making your bathroom compliant and barrier-free can undoubtedly become a costly affair. However, it is advisable to check early on whether you may be eligible for funding for your new construction or conversion. There are various funding options that can help you financially. The KfW Bankengruppe (KfW banking group) provides an interesting funding programme called "Altersgerecht Umbauen" (age-appropriate conversion), which can help you to reduce the costs for appropriate adaptations. Information on this programme can be found on the KfW Bankengruppe website (www.kfw.de). However, not only KfW supports such projects – health insurance funds also offer subsidies in accordance with SGB XI, §40, Para. 4. Furthermore, it may be worthwhile to ask your housing cooperative about possible funding measures for age-appropriate living. Many of these cooperatives are committed to providing their members with a barrier-free environment. Last but not least, long-term care insurance funds also provide financial support if the barrier-free design of a bathroom makes home care considerably easier or possible. In addition, a person in need of care can be given back a largely independent lifestyle through these measures.
Information on KfW funding