For a lasting sense of well-being
Would you like to retain the noble feeling when showering? Do you find your HÜPPE shower tray looking new every day? With shiny fittings? Clear glass without streaks? We not only have the right care series for you, but also tips on how best to clean your HÜPPE.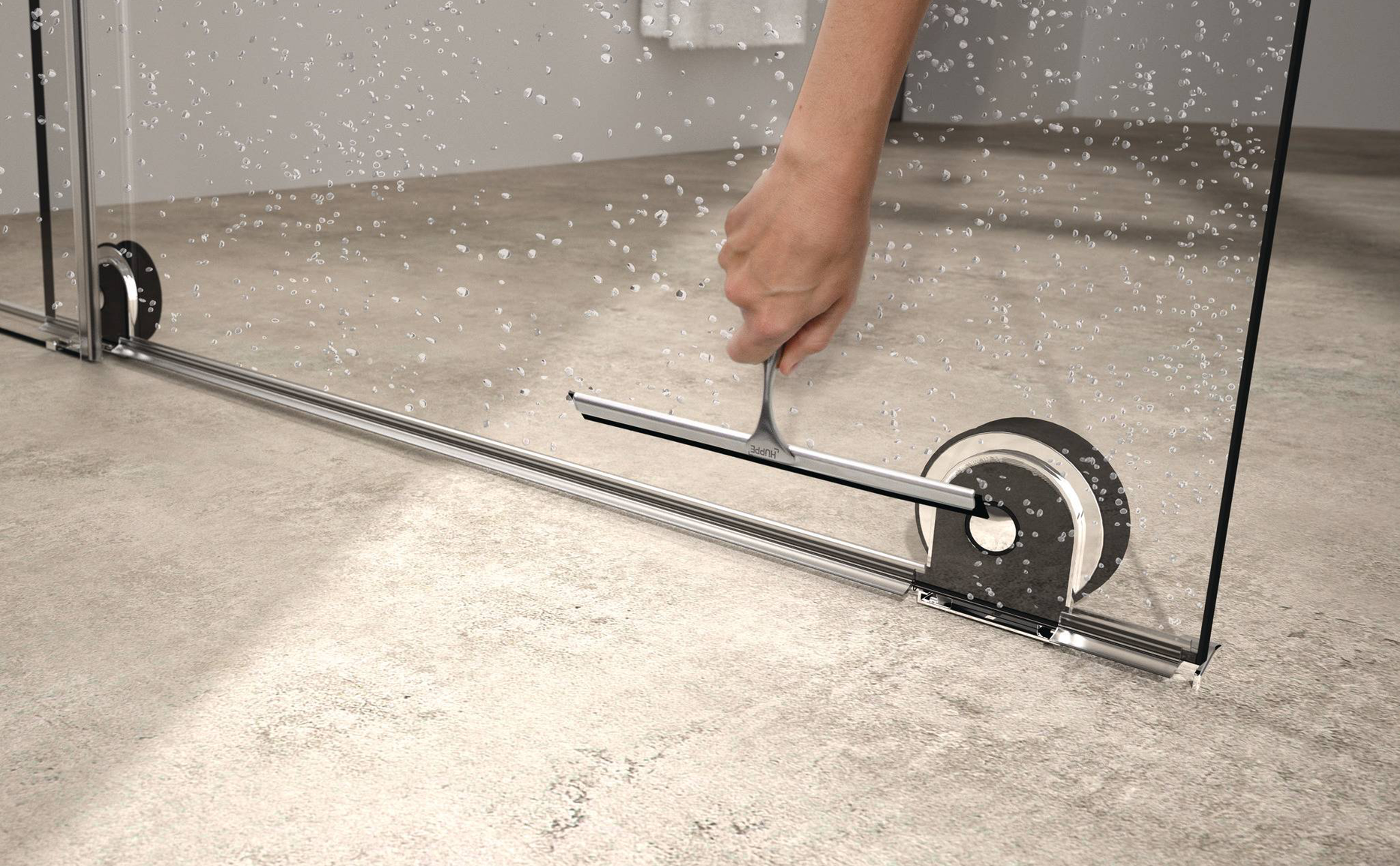 Täglich kurz
Brausen Sie Ihre HÜPPE möglichst gleich nach dem Duschen mit klarem Wasser ab. Zurückbleibende Tropfen entfernen Sie mit einem Handwischer. So wird auch Ihre nächste Dusche das reinste Duscherlebnis.
Gelegentlich gründlich
Gönnen Sie Ihrer HÜPPE regelmäßig eine gründliche Reinigung mit unseren Schonreinigern. Diese entfernen Kalkablagerungen mühelos und materialschonend. Nehmen Sie zum Abbrausen kaltes Wasser und für zurückbleibende Tropfen einen Handwischer. Pflege? Leicht!
Einfach EasyStyle
Bieten Sie Schmutz und Kalk keine Angriffsfläche – mit der HÜPPE EasyStyle Wandverkleidung. Die nahezu fugenlose Montage und ihre wasserfeste Oberfläche machen sie langlebig und unempfindlich. Was Sie dennoch beachten sollten? Zeigen wir Ihnen in den Tipps.
Tipps für Ihre EasyStyle
Die Wandverkleidung der HÜPPE EasyStyle ist sehr widerstandsfähig. Verzichten Sie beim Reinigen dennoch auf Alkohol, Lösungsmittel oder abrasive Reinigungsmittel, wie beispielsweise Scheuermilch. Ideal ist die HÜPPE Top Plus Pflege, die biologisch abbaubar ist. Fett- oder Schmutzrückstände können Sie auch mit alkalischen Reinigungsmitteln entfernen.