The hotel that never sleeps.
On an island full of legends, you don't become the number one beach club by chance.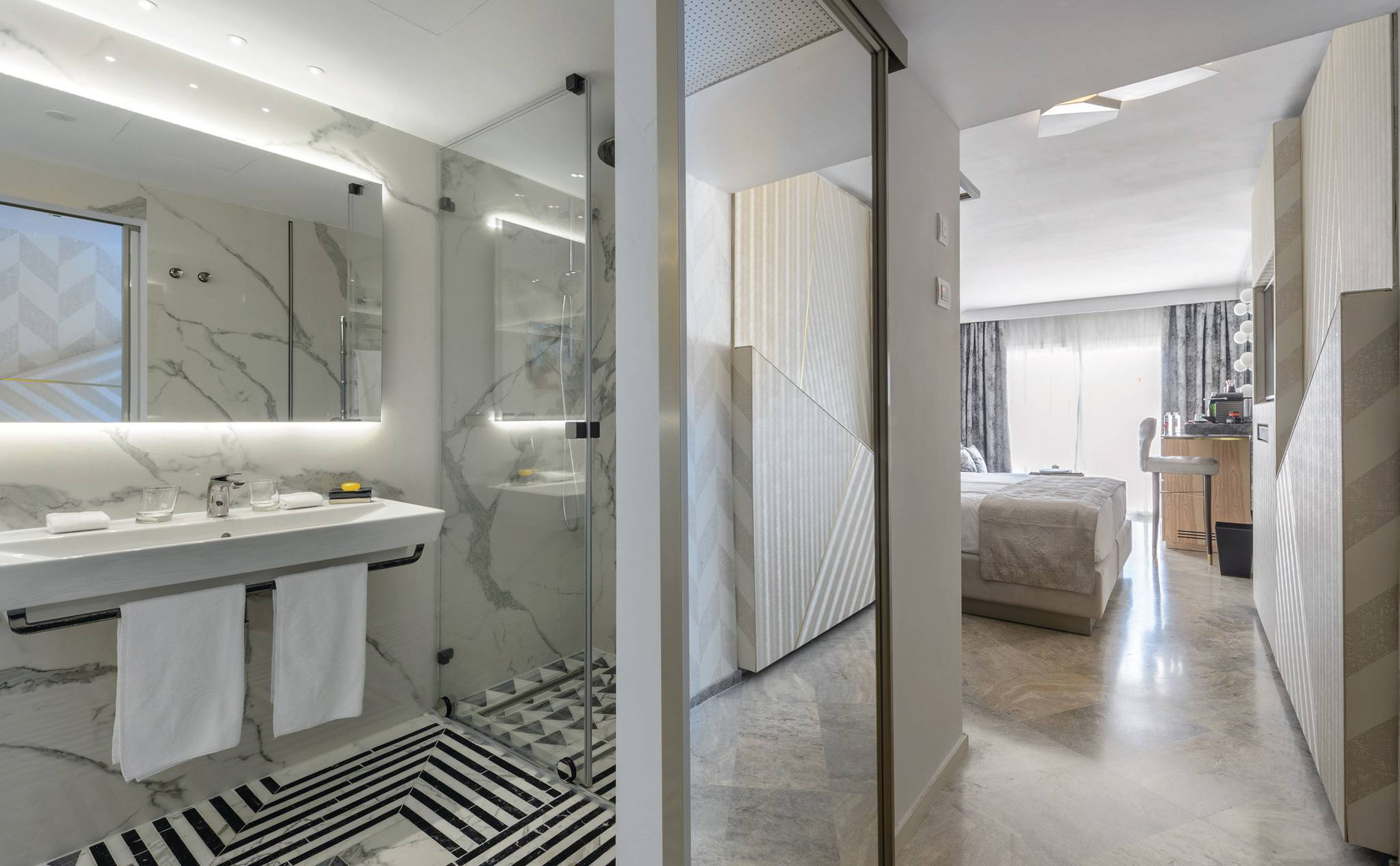 Since the very beginning, the USHUAÏA has attracted its colourful clientele with a mix of luxurious atmosphere, extroverted interior and solid electro beats from international star DJs and simply calls the concept "The USHUAÏA Experience". In no less than 415 rooms and suites, the ground-level showers of the HÜPPE Xtensa series blend seamlessly into the ambience, skilfully playing with the geometric patterns with their mirror partitions and offering the highest level of comfort with innovative sliding doors. At the same time, the workmanship is so rock-solid that no bass in the world can upset it.