Purist design complemented by the power of colour
23.03.2018
Bad Zwischenahn
A pure design, clean lines, reduced to the essentials. This is what distinguishes the HÜPPE shower enclosures from the PURE design world. These pure forms are designed for aesthetically demanding people who see the interior of their living environment as a complete architectural work.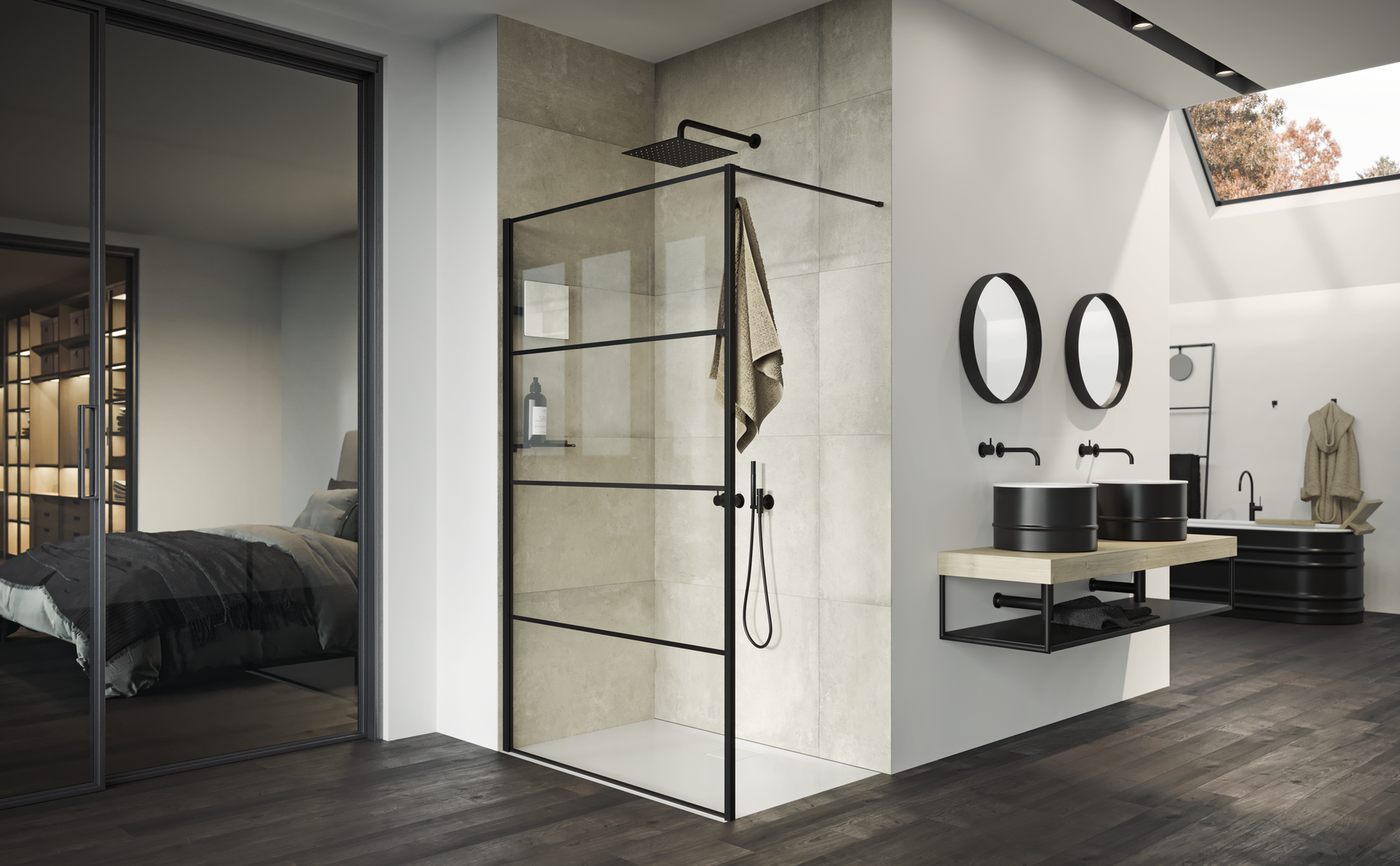 Inspired by the current industrial look, which exudes a tart charm with its striking features, brand manufacturer HÜPPE's new "Black Edition" gives many shower enclosure models from this design world a powerful appearance. Black stands for sensuality and elegance.
Black gives the elements a special meaning. In the "Black Edition" from HÜPPE, all components of the shower enclosures are painted in rich matt black. From around May, many models from the popular HÜPPE Classics 2 and HÜPPE Design pure ranges will be available in the elegant "Black Edition" finish. Models from the HÜPPE Xtensa pure and HÜPPE Studio Berlin pure ranges are already available as "Black Edition".