Naturally beautiful and durable
11.03.2019
Bad Zwischenahn
The level-access shower surface is an attractive example of modern, timeless sanitary elements made of mineral casting.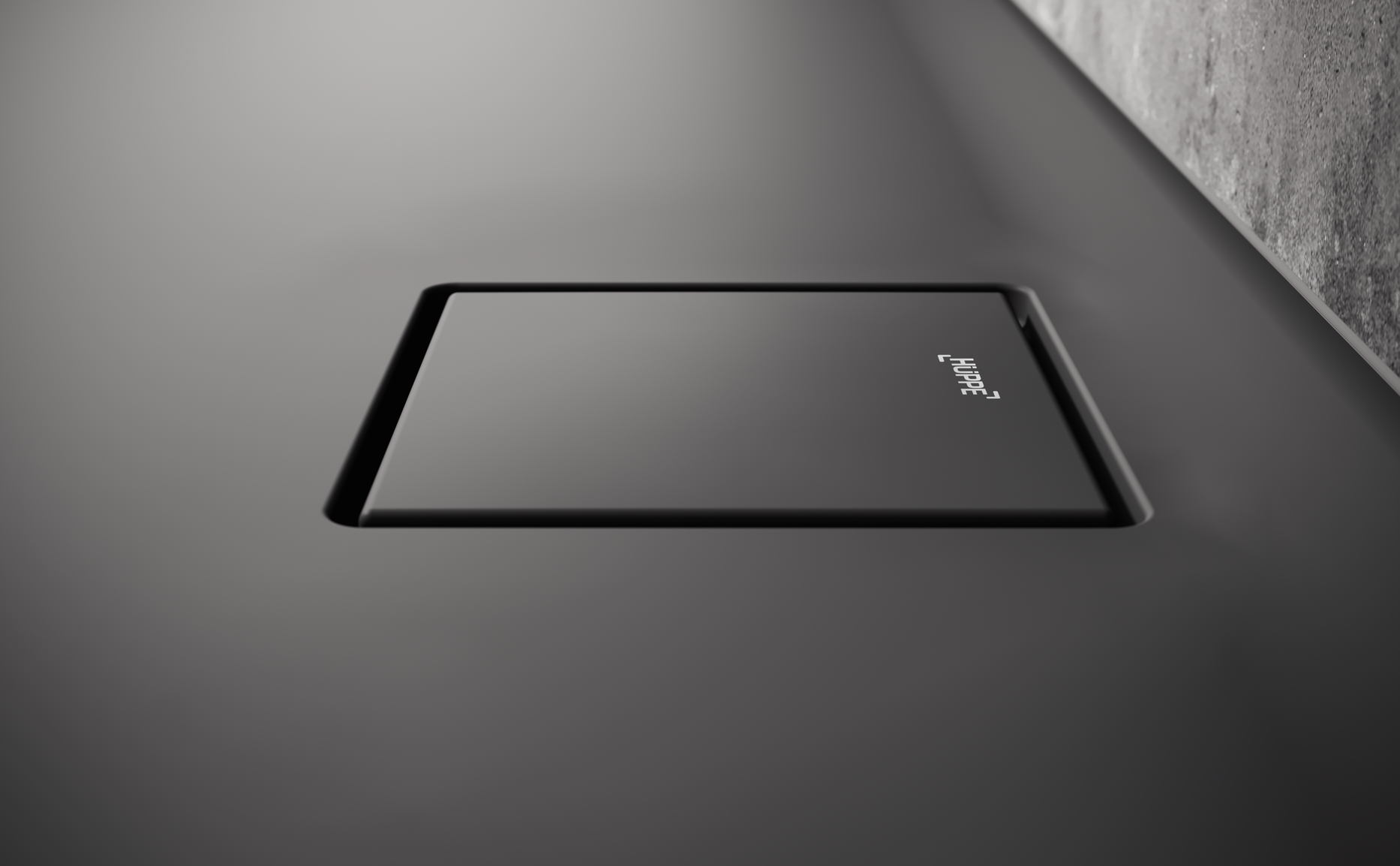 As always in the production of shower surfaces and shower trays, brand manufacturer HÜPPE also relies on a particularly hard natural stone material for this series. Due to its properties, it enables the production of particularly torsion-resistant, dimensionally and colour-stable, impact-resistant and abrasion-resistant sanitary products.
HÜPPE mineral cast is also particularly kind to the skin, very pleasant to walk on and warm to the feet. In multi-storey residential buildings, the fact that the bath body has a sound-absorbing effect also pays off. This is very pleasant and clearly noticeable both for the user and for people in neighbouring rooms.
The "HÜPPE EasyFlat" shower surface is also optionally available with the particularly safe "EasyProtect" anti-slip coating in accordance with slip class C of DIN 51097.
For a perfect combination of the shower surface with the other sanitary ceramics and the surrounding floor and wall coverings, it is also available in matt white, matt beige, matt grey or matt anthracite in addition to white.
Seamless and hygienic
Like the shower surface, the drain cover of the "HÜPPE EasyFlat" is made of mineral casting. The entire surface is therefore particularly easy to clean and protected against wear and tear. The smooth, seamless shower surface also offers reliable protection against the adhesion of fungi and bacteria.
A "HÜPPE EasyFlat" is available in numerous symmetrical and asymmetrical dimensions with widths from 900 to 1800 mm and depths of 800, 900 and 1000 mm. It is perfectly complemented by a glass shower enclosure from HÜPPE, which is also designed to be particularly easy to clean.
The brand manufacturer's range includes numerous models for flush-to-floor installation with different door and opening variants. A spacious and space-saving shower area for every bathroom – HÜPPE promises its customers high-quality products for this important task.
Simple and secure installation
As the nature of the substrate also has an influence on what is possible, especially in bathroom renovations, the "HÜPPE EasyFlat" is available with various installation techniques: It can be placed on feet or on a pedestal and tiled in or simply laid directly on the prepared, level floor (e.g. screed) or even recessed flush with the floor. Depending on the installation situation, HÜPPE offers suitable feet, pedestals and drain sets. The practical HÜPPE suction lifter makes it easier to install the shower surface.