21.09.2023
Bad Zwischenahn
HÜPPE, a leading supplier of shower enclosures, shower trays and wall panels, is pleased to announce the successful relaunch of its online shop. Together with the revamped website, customers are now offered an even more engaging and user-friendly shopping experience.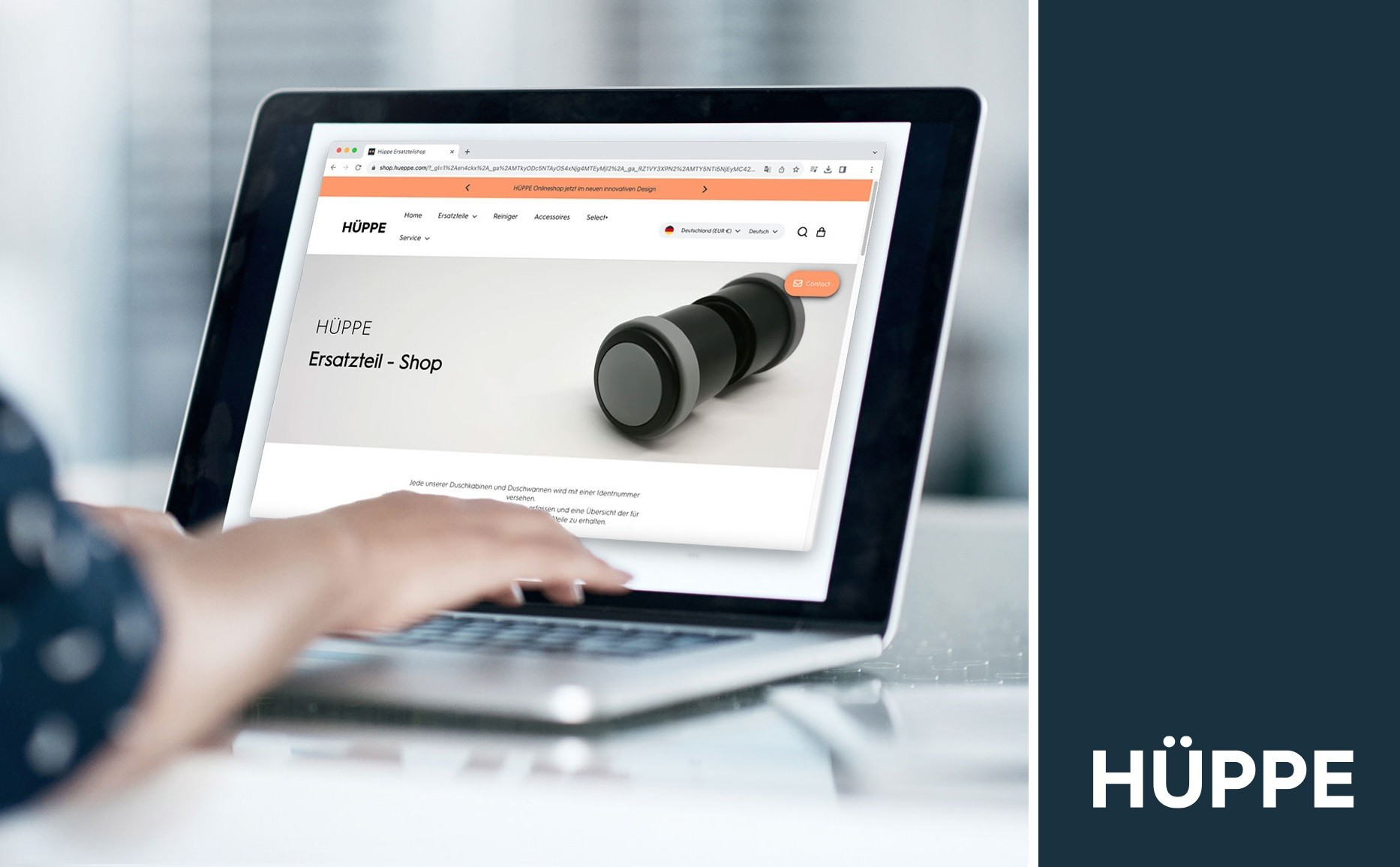 The redesign of HÜPPE's online shop was developed to provide customers with contemporary shopping experience. The new, modern design of the online shop is not only appealing, but also user-friendly. Customers can easily find their way around the website and discover Wear parts (within the scope of the ten-year after-sales guarantee) and accessories more quickly. The navigation has also been optimised to make it easier to search for products and information. Customers can now navigate more intuitively through the different categories and pages. The revamped online shop is fully mobile-optimised, which means customers can easily shop from their smartphones and tablets, even on the go.
HÜPPE has focused intensively on optimising the user experience and ensuring that customers feel comfortable on the website and can find the spare parts they want more easily. Of course, accessories and the company's own cleaning products, among others, can also be found here. The range is supplemented by helpful tips and instructions on how to repair HÜPPE products yourself.
Visit HÜPPE's revamped online shop at https://shop.hueppe.com to experience the new shopping experience for yourself.
ABOUT HÜPPE
The HÜPPE Group is one of Europe's leading manufacturers of shower enclosures, shower trays, wall cladding and bathroom accessories and has built a reputation for quality products and first-class customer service. With the relaunch of their online shop, the company continues its commitment to excellence.