21.08.2023
Bad Zwischenahn
HÜPPE continues the consistent further development of the company and in this context concludes a new agent contract with Sanitaires Willy Putz SA for the Luxembourg market.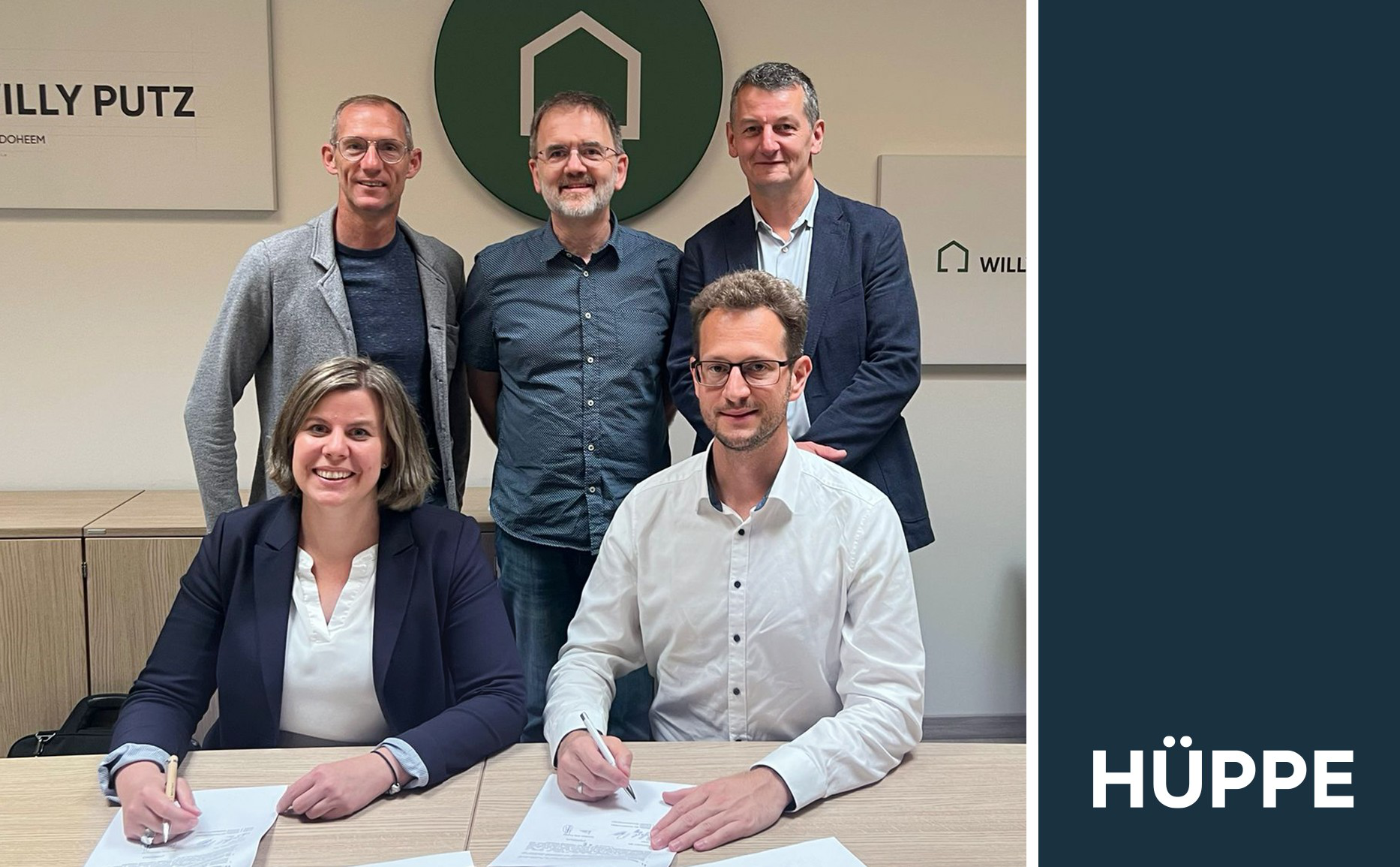 HÜPPE welcomes Willy Putz as new agent for Luxembourg
From December 1, Willy Putz will take over the activities of the previous Luxembourg sales agency Luxproject sarl.
Willy Putz has many years of experience in the sale and installation of high-quality home and bathroom products. As of December 1, 2023, Willy Putz will take over the agent activities for HÜPPE products and corresponding services in Luxembourg (advice, measurement, installation, after-sales service). With this service agreement, HÜPPE and Willy Putz have set themselves the goal of further expanding business in the Luxembourg area and offering customers first-class solutions for the shower area.
"The partnership with Willy Putz is an important step for HÜPPE in Luxembourg. We are convinced that their expertise and commitment will further drive the success of our high-quality shower enclosures and bathroom solutions in the region. We would like to expressly thank Roland Asselborn and his team once again for the great cooperation in recent years and are therefore all the more pleased that he will continue to support us professionally and personally despite his retirement," says Julian Henco, CEO HÜPPE.
The HÜPPE Group warmly welcomes Willy Putz as a new partner for Luxembourg and wishes a successful and long-term cooperation.
ABOUT WILLY PUTZ
Since its founding in 1875, the company has grown into a versatile provider, through constant development. In addition to the well-known areas of tiles and plumbing, the Home Center Willy Putz has specialized in other competencies. These include interior carpentry with doors, custom-made furniture, stairs and much more, as well as the representation of the renowned brand Schmidt Küchen in the kitchen sector.
Home Center Willy Putz stands for expert craftsmanship and high-quality services.
For more information, please visit www.willy-putz.lu