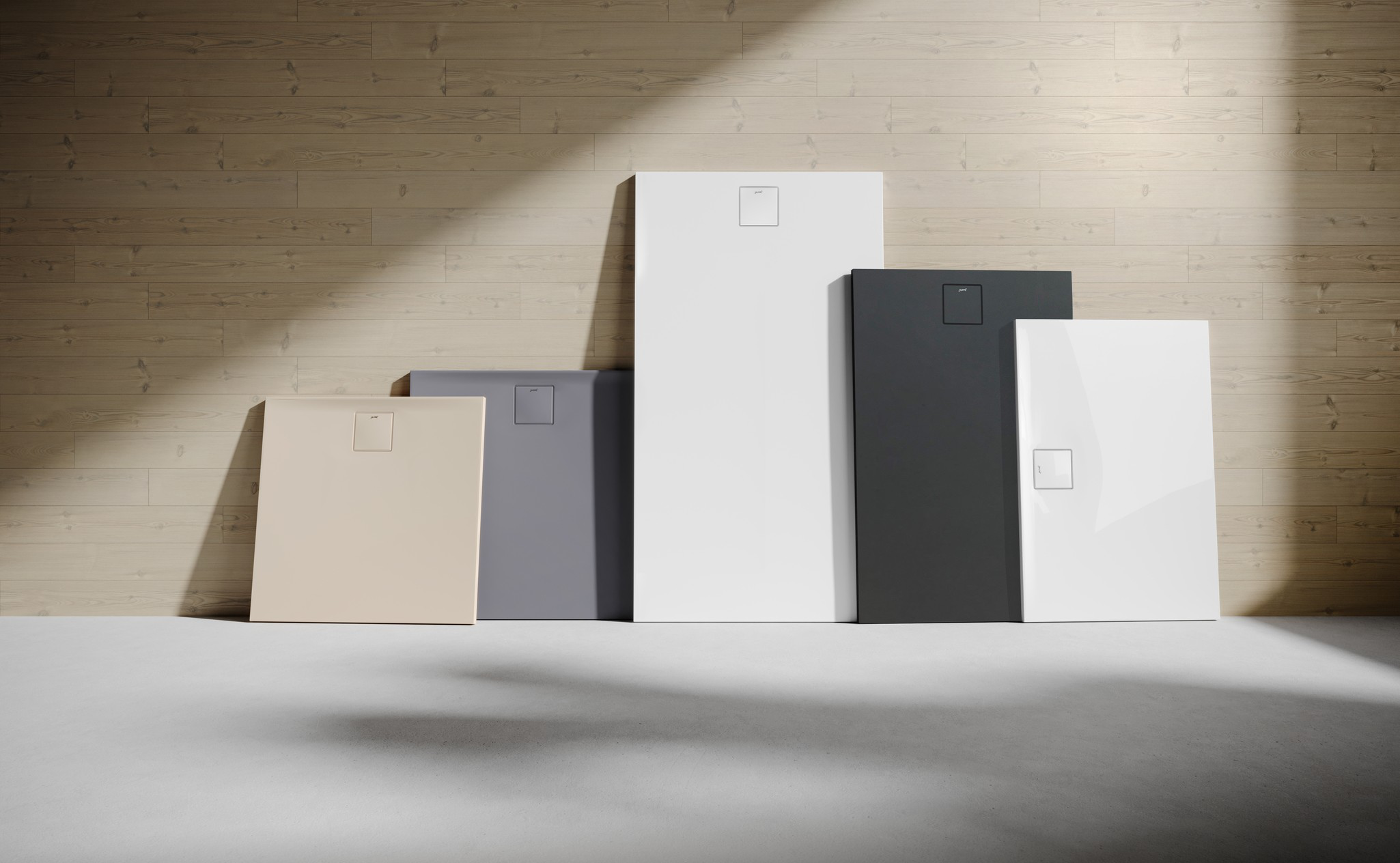 Shower trays
In a HÜPPE shower tray, you will feel meticulous care and precision in every detail. This also applies to our shower surfaces made of natural stone. Thanks to the special gelcoat surface, the floor is pleasantly warm and non-slip. For life.
Materials such as Quartz gravel
Tough but welcoming It's all about the mix of materials. The hardness of natural quartz gravel makes the surface robust and durable, but thanks to the softness of quartz sand, it simultaneously flatters the skin – and the ears thanks to its sound-reducing properties.